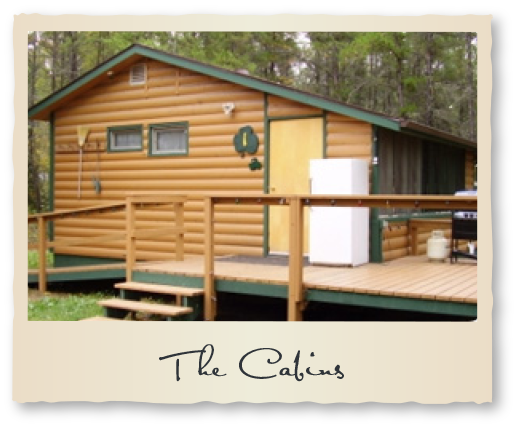 Reel 'em Inn Cabins
Rustic, yet modern, fully equipped, wheelchair accessible cabins located conveniently off new blacktop highway. Reel 'em Inn Cabins is in a naturally coniferous treed area overlooking the river section of Tobin Lake in Nipawin Regional Park. NRP was one of Saskatchewan's first regional parks. It's a completely natural area boasting many amenities including 125 serviced campsites, a children's sprinkler pool, barnyard zoo, large, well equipped playground, miniature golf course, stocked trout pond, horseshoe pits, nature trails, and an expansive picnic area with camp kitchens, fire rings and BBQ's.
Tobin Lake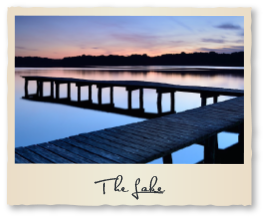 Tobin Lake is a large 45 mile reservoir of the Saskatchewan River System, Canada. Tobin Lake was formed by the E.B. Campbell Dam on the Saskatchewan River in 1963. It is near to the town of Nipawin and is downstream from Codette Lake, formed by Francois Finlay Dam in 1986. The construction of Francois Finlay Dam earned Nipawin the nickname The Town of Two Lakes. The lake is accessed on the north side by Highway 35, on the east side by by Highway 123 and on the southwest side by Highway 255.
Local Weather
Clear

Sunny to partly cloudy. High 26C. Winds WSW at 10 to 15 km/h.

Clear

Partly cloudy. High 28C. Winds WNW at 10 to 15 km/h.

Chance of a Thunderstorm

Scattered clouds with the possibility of an isolated thunderstorm developing during the afternoon. High near 25C. Winds N at 15 to 25 km/h. Chance of rain 30%.

Clear

Sunny skies. High 24C. Winds SE at 15 to 25 km/h.

Rain

Partly cloudy in the morning then becoming cloudy with periods of rain later in the day. High 24C. Winds SE at 15 to 30 km/h. Chance of rain 70%.